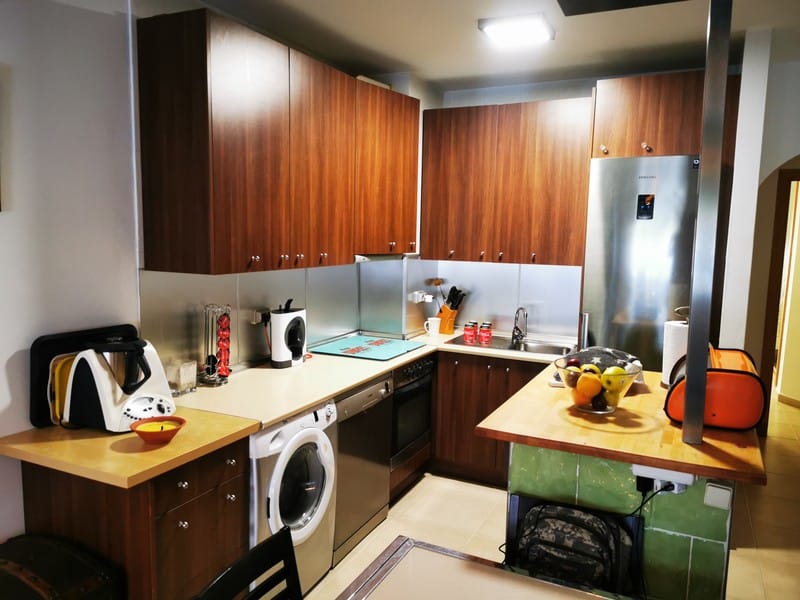 Middle Floor Apartment for sale in Torremolinos
118500
If you're looking for a Middle Floor Apartment for sale in Torremolinos, you've found it: An excellent centally located town centre apartment walking distance to El pinillo trainstation as well as walking distance to the centre of Arroyo de la Miel
Torremolinos towncentre is just one stop on the train or can be walked to easily. The carrefour shopping centre and the new mercadona store is also very accessible.
The apartment is located on the edge of the industrial estate.
The apartment comprises 1 large full size bedroom with fitted wardrobes and a separte good sized full bathroom with walking shower
The kitchen is fully equipped with dishwasher washing machine and family sized frdge. There is also a cozy well furnished living/dining room
Additional to the apartment there is a communal area above each apartment designated as a solarium for each private apartment
Walking distance to the El Pinillo trainstation ( 2 minutes walk)
Walking distance to Arroyo de la Miel as well as Carrefour and Mercadona
Plenty of bars, restaurants and stores
Good transport connections to the A7 and AP7
Malaga Airport 10 minutes For more information, contact us and we will respond