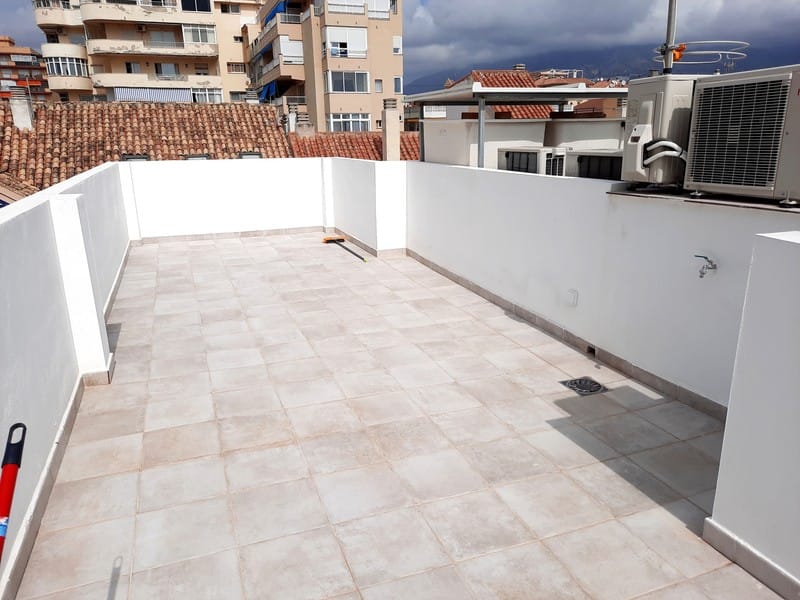 Hotel for sale in Torremolinos
27000000
If you're looking for a Hotel for sale in Torremolinos, you've found it: Four star hotel, located in the area called Montemar, in front of the beach of La Carihuela approximately 300 meters and close to the urban center of Torremolinos. Hotel pioneer in its activity on the Costa del Sol, completely renovated in 2006.
The Hotel is composed of two open "L" shaped buildings, with the interior space dedicated to gardens and leisure equipment (swimming pool, bars, etc.)
It has its own parking for 40/50 cars. The building is developed on 1 floor below ground level and 7 floors above ground level.
The plot on which the Hotel sits has an area of ​​approximately 14,000 square meters, with a constructed area of ​​14,328 square meters.
The area of ​​gardens with extensive subtropical vegetation is 9,332 square meters, incorporating a small lake in its surroundings.
It has several commercial premises independent of the hotel's activity of an area of ​​600 square meters, where different offices are located.
It also has a restaurant independent of the hotel activity, fully equipped with capacity for 75 people, with an area of ​​350 square meters, with independent entrance to the hotel. It has its own Laundry with services to third parties in the premises attached to the building, equipped with machinery and services to meet the needs of the hotel and other customers.
The Hotel has 204 rooms, of which 190 are doubles and 14 suites.
All rooms are equipped according to their four-star category, with full bathroom, terrace, telephone, air conditioning, minibar, TV, satellite dish, safe, hairdryer, etc.
The rooms in general are spacious, equipped and decorated in modern style and design.
The hotel has several meeting rooms, conventions and events with capacity from 12 to 350 people.
The hotel's restaurant-dining room overlooking the garden has a capacity of 250 people, a service provided by buffet with show-cooking accompaniment.
It has several (three) bars in the pool, lounge-cafeteria, summer night bar on the large terrace, lounge for entertainment and dance activities.
In the garden area there are two swimming pools for adults and children, as well as a small children's playground.
The price includes furniture, fixtures and other facilities. In this price, different commercial premises of offices attached to the building such as the Avanti Restaurant, and the external Laundry are included with the hotel. The VAT of the operation is not included. For more information, contact us and we will respond