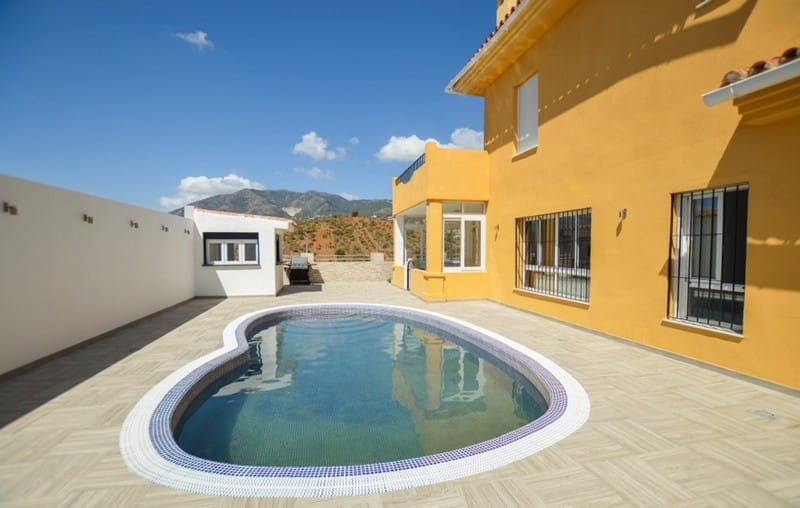 Semi-Detached House for sale in Benalmadena
485000
If you're looking for a Semi-Detached House for sale in Benalmadena, you've found it: Spectacular semi-detached house for sale in the lower part of "El Higueron" a step away from the Hotel Hilton and Nagomi Spa and close to the beach of Carvajal.
Barely unused and recently built, that house with large rooms and south facing, stands out for its brightness and privacy.
The house has 170 m2 divided into 3 bedrooms and 2 bathrooms and a plot of 416m2 with a private and heated pool.
It is divided into 2 floors. On the entrance floor there is the dining room from which you can access the outside of the house where the heated pool and a bar are located.
Also there are two bedrooms, the kitchen and a bathroom on this level.
Going up the stairs to the top floor of the house there is the spacious master bedroom with the en suite bathroom and a big private terrace with open views to the country side.
The house is optimal for all year resident purposes as well as for a holiday home.
. For more information, contact us and we will respond